AS3, IT, Work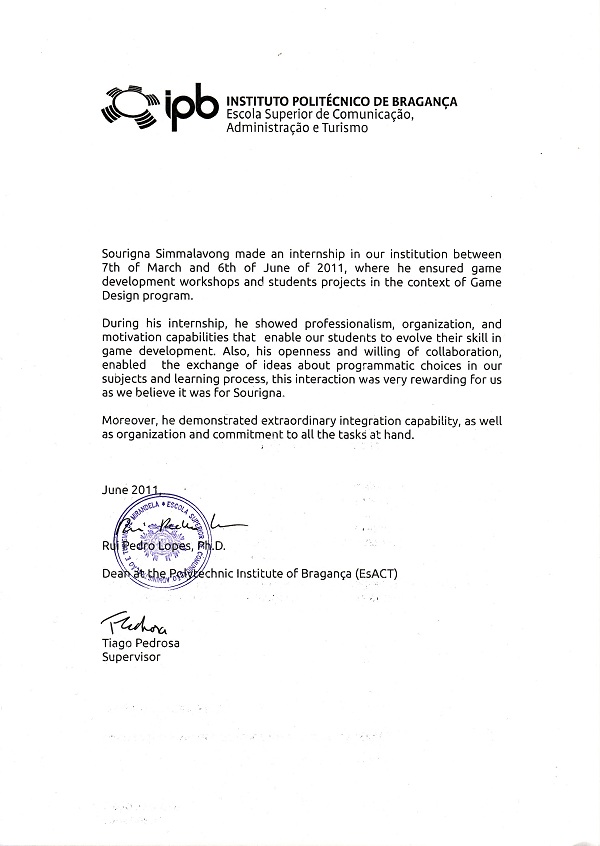 Recommendation letter from the Instituto Politécnico de Bragança (Portugal).
I really had a good time there and I am really proud of the level my students could achieve in such a short time!
One Response to "[Work] Recommendation Letter from the IPB (Portugal)"
Ivo Cunha Says:
March 17th, 2014 at 3:48 pm

I was one of those students. Must say that it was a really rich experience and one of the best workshops we had during all of the degree! Learned a lot definitely!
Leave a Reply